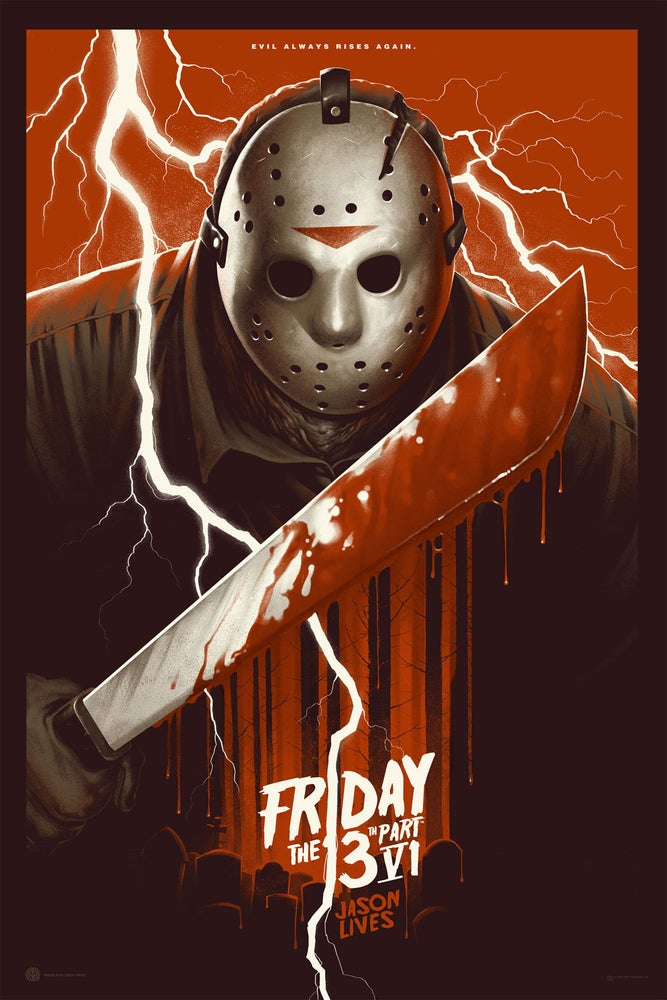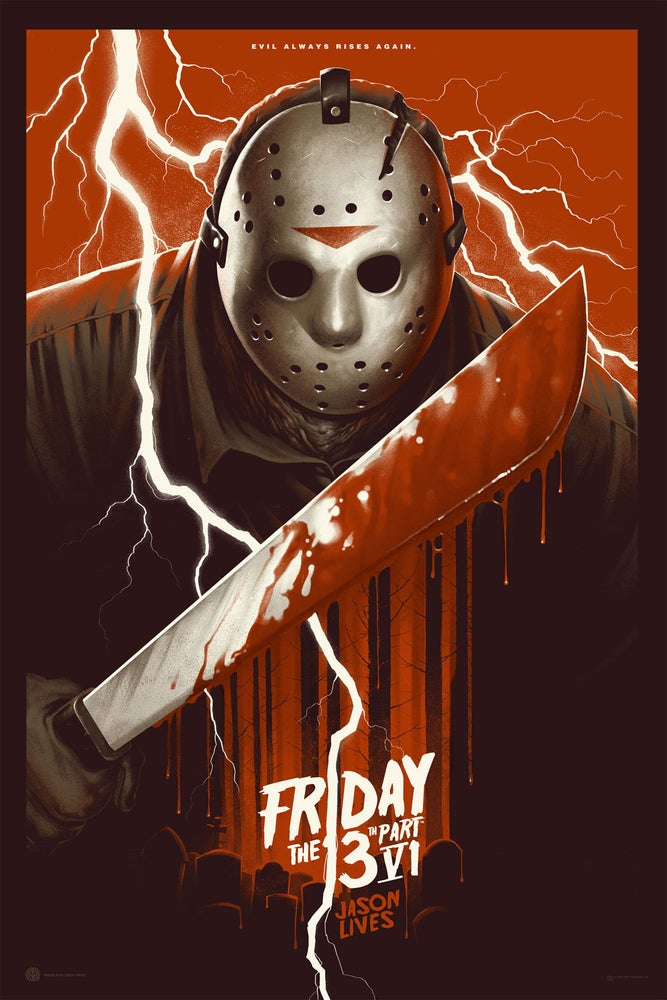 FRIDAY THE 13th PART 6: JASON LIVES
$65.00 / Sold Out
"FRIDAY THE 13TH PART 6: JASON LIVES"
24" x 36" Signed and numbered AP limited edition of 40 (separate of Mondo's sold out edition). Screen print. Printed by D&L Screen Printing. $65
NOTE: ONE PER CUSTOMER/HOUSEHOLD. If you order more then one copy of this poster, the extra will be refunded and you will only receive the one.