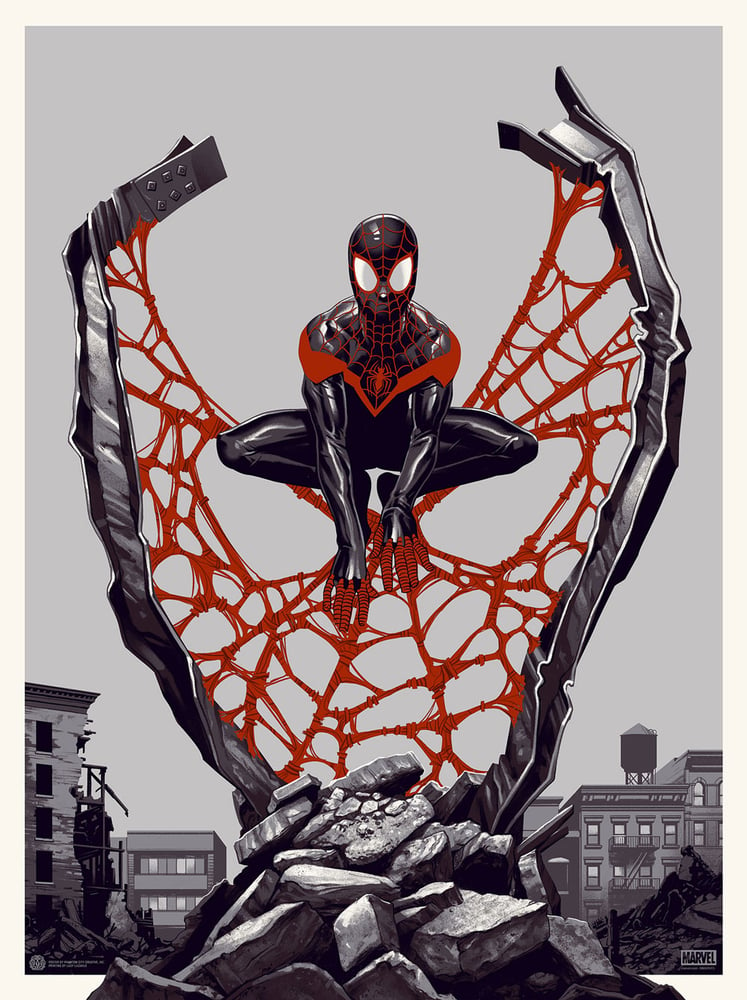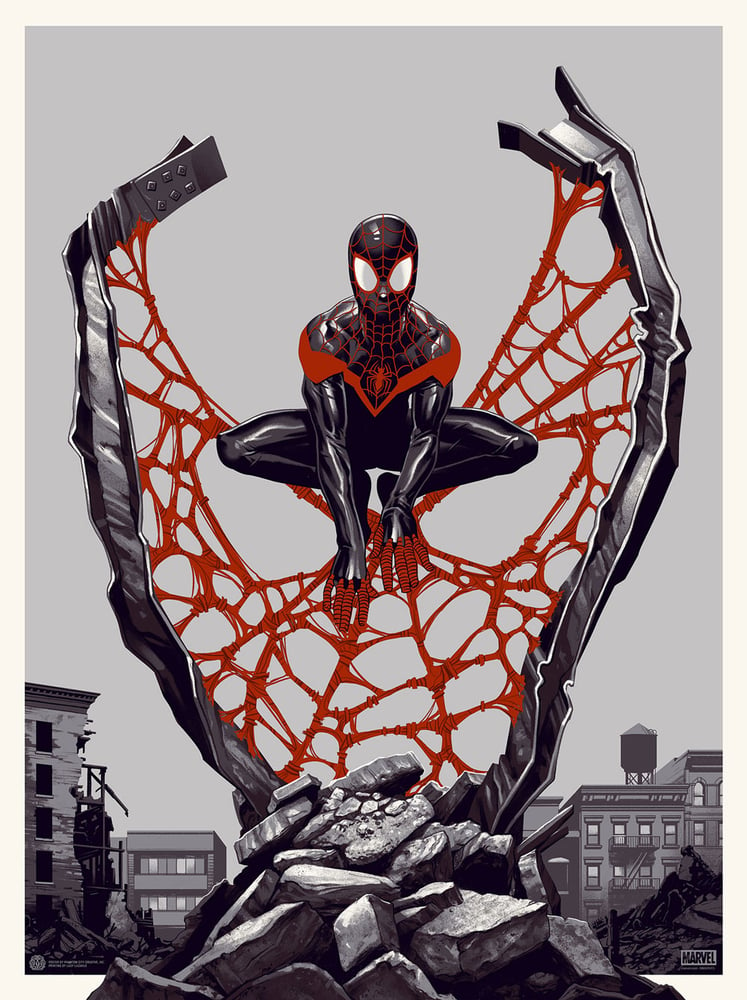 MILES MORALES - SPIDERMAN (main)
$60.00
"MILES MORALES - SPIDERMAN" (variant) 18" x 24" screen print. Signed and numbered AP limited edition of 45 (separate of Mondo's sold out edition). Printed by Lady Lazarus Press. $60.
NOTE: ONE PER CUSTOMER/HOUSEHOLD. If you order more than one copy of these posters, the extra will be refunded and you will only receive the one.
NOTE: Regarding international orders, please be aware that the increased cost of shipping reflects the upgrade to Express Air. For more information, please refer to the FAQ.